3D CAD software for
electrical cabinets and shelters
Computer-Aided Design for
3D Electrical Cabinet Design
FTZ-Panel 3D is an innovative software for 3D modeling of electrical cabinets and control panels, providing a realistic environment.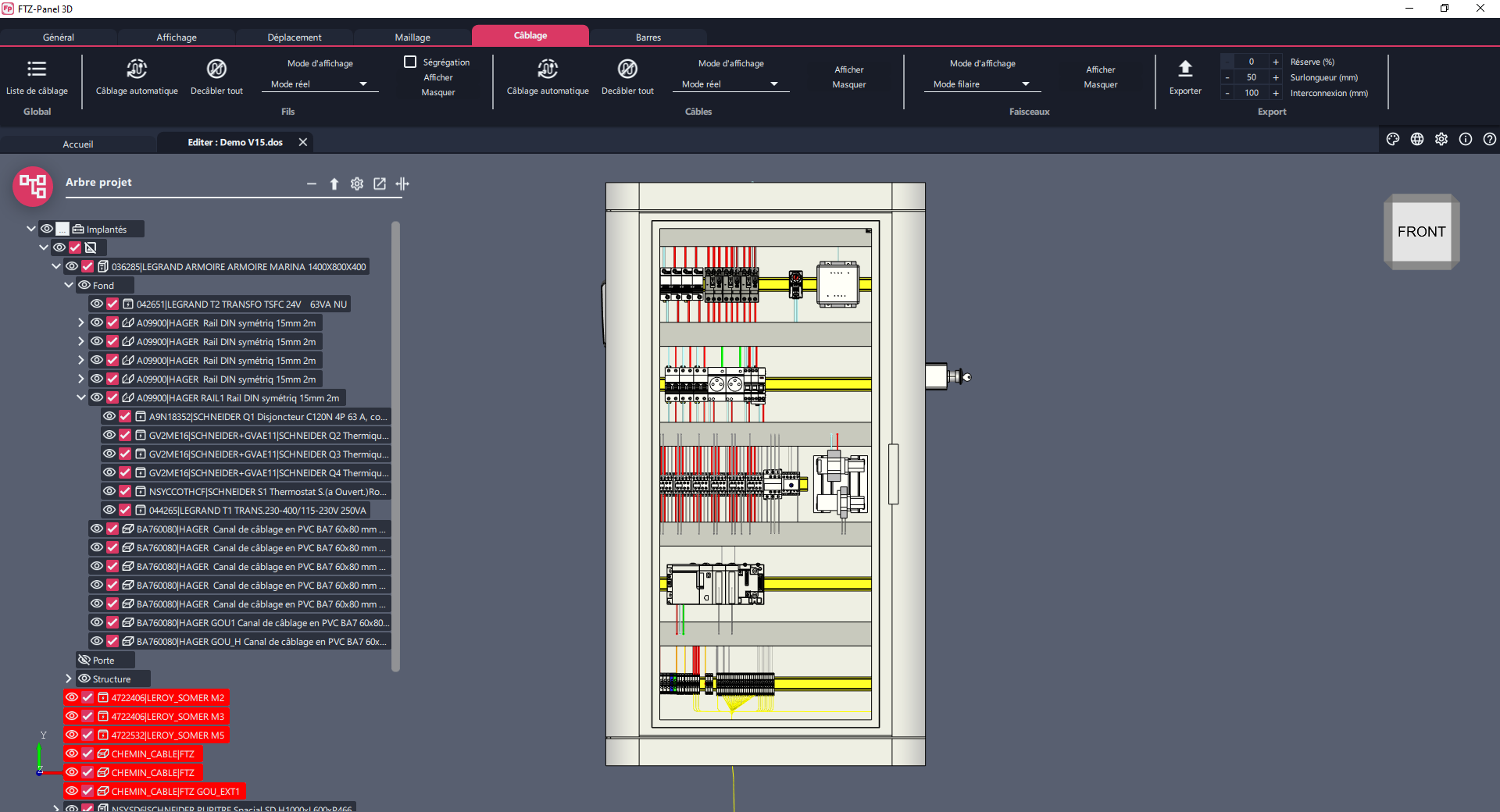 With FTZ-Panel 3D, create your electrical cabinets with precision using components from enriched 3D libraries.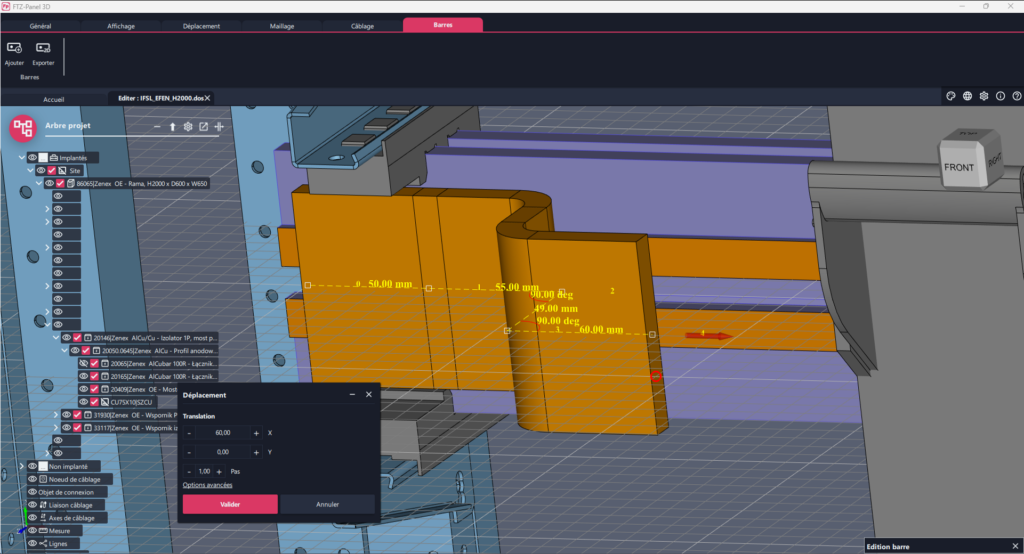 Integrate backplanes, position components, and easily check for collisions with FTZ-Panel 3D for efficient design.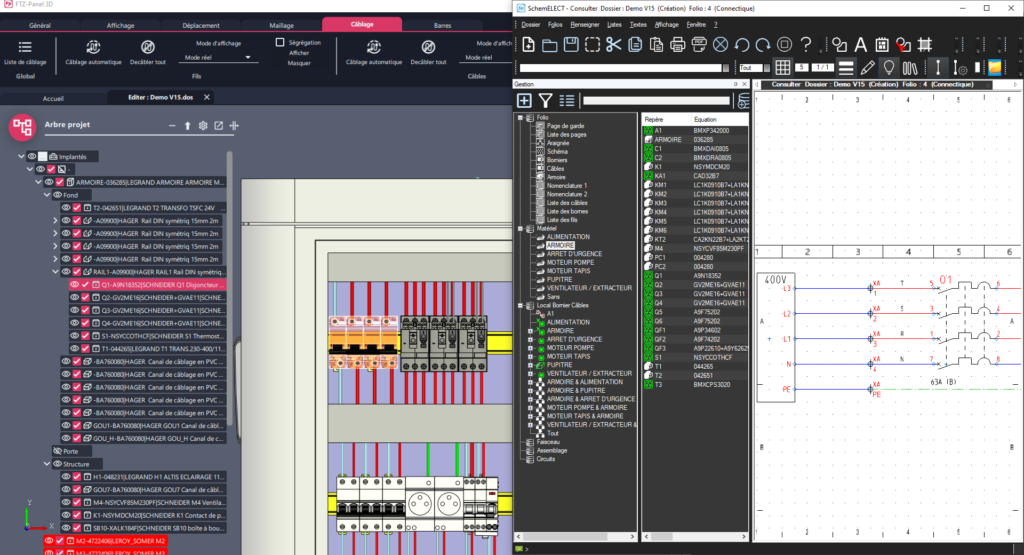 FTZ-Panel 3D automatically generates manufacturing documentation, including 2D plans, drilling plans, and dimensions.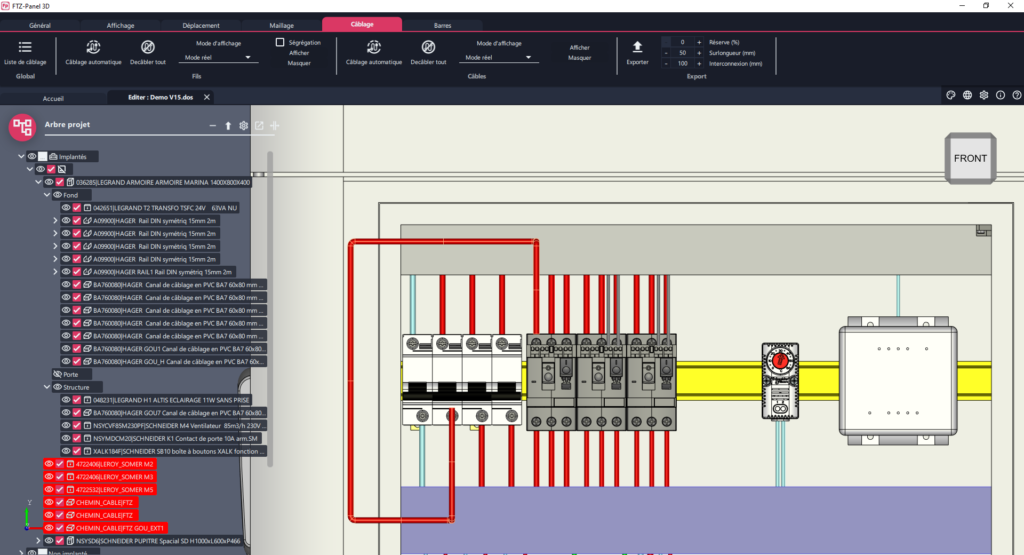 FTZ-Panel 3D ensures precise wire routing. Thanks to an advanced algorithm, wires are automatically routed while optimizing, segregating, and occupying cable trays.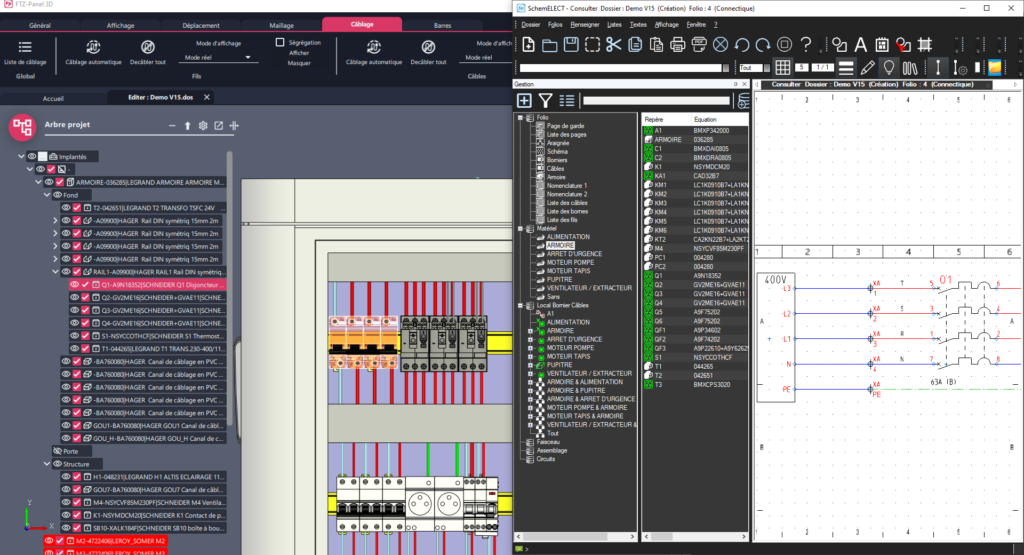 FTZ-Panel 3D is an electrical engineering software developed by FTZ to optimize the design and manufacturing phases for panel builders and machine manufacturers. With its three-dimensional environment, it enables precise modeling of cabinets and control panels.
The components used in FTZ-Panel 3D come from libraries of enriched volumes, sourced from common 3D formats or created by the user. The placement of components is done quickly and accurately, thanks to advanced features such as plate integration, component positioning, and collision control.
Once the components are placed, FTZ-Panel 3D automatically generates manufacturing documentation, including 2D drawings, drilling plans, and dimensions.
With FTZ-Panel 3D, you have a powerful tool to design and manufacture cabinets and control panels with precision and efficiency. You can optimize your processes and ensure high-quality results that meet the requirements of the electrical industry.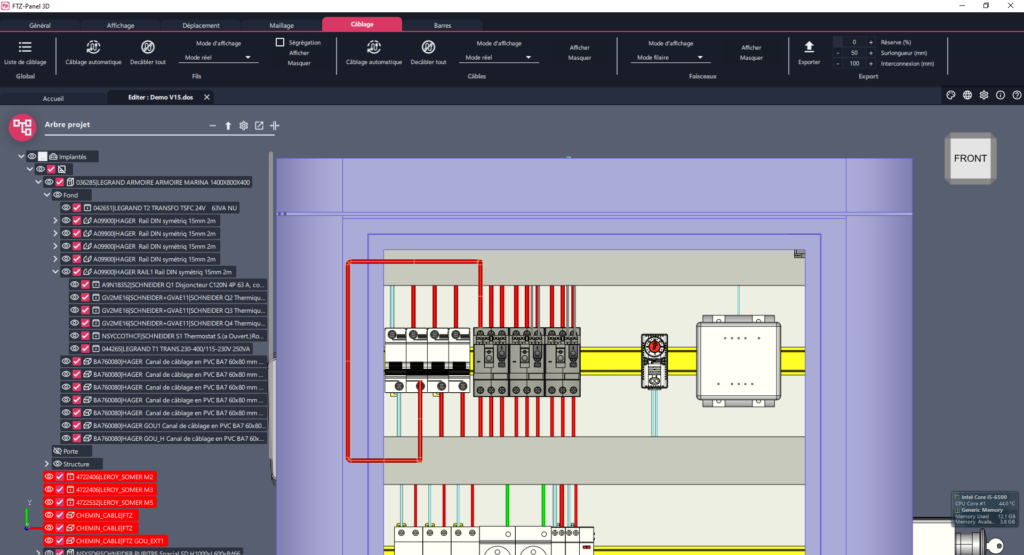 FTZ-Panel 3D offers an advanced "wire routing" functionality to optimize wiring. Based on the schema data and using sophisticated algorithms, the software enables automatic or point-to-point routing of wires inside the enclosure. The goal is to ensure optimized routing while considering the occupancy of ducts and segregation requirements.
Furthermore, FTZ-Panel 3D also facilitates the "wiring" of machines or installations. By creating a realistic 3D environment, the software determines cable paths, taking space constraints into account, and generates the necessary lengths. This enables precise and efficient wiring, reducing errors and associated costs.
The wiring data obtained through routing and wiring is available in neutral formats compatible with various digital cutting and labeling machines, such as KOMAX™ machines. This simplifies the production process by enabling seamless integration between the software and workshop equipment.
Therefore, FTZ-Panel 3D offers a complete solution for routing and wiring, allowing users to achieve precise and efficient electrical installations while simplifying manufacturing processes and ensuring optimal quality.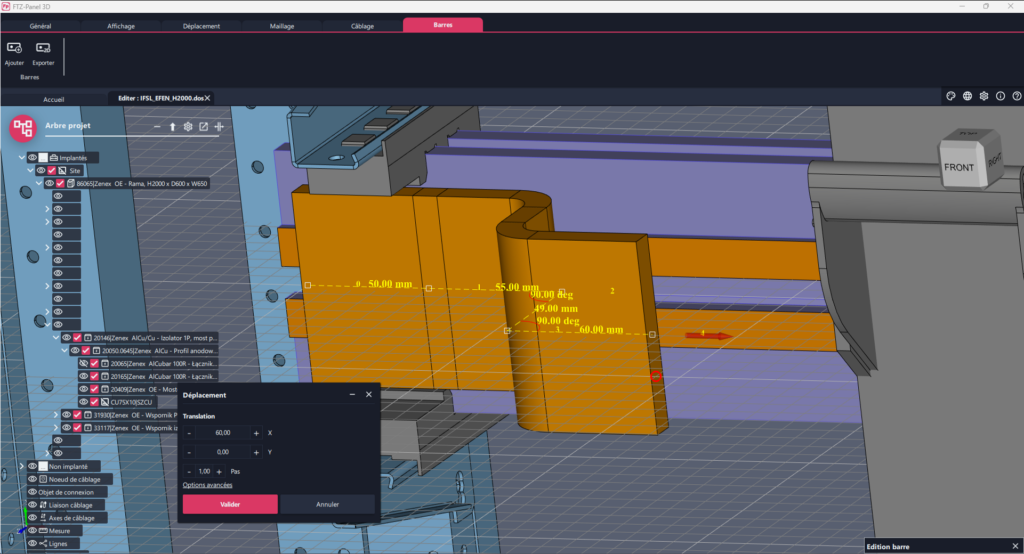 FTZ-Panel 3D is a powerful software that facilitates the integration of busbars in the three-dimensional design of your electrical panels. With its advanced features, it allows you to accurately position bends, drillings, and other elements required for panel assembly.
Once you have integrated the busbars into your design, FTZ-Panel 3D automatically extracts all the necessary information for manufacturing. Bill of materials, 3D STEP exports, and 2D drawings with corresponding dimensions are generated quickly and accurately.
The advantage of this feature is that it provides you with all the essential data to produce your panels under the best conditions. You have a complete view of the panel structure, the elements required for assembly, and the necessary technical specifications.
With FTZ-Panel 3D, you gain efficiency in the design and manufacturing of your electrical panels. You have a comprehensive and intuitive tool that helps you optimize your production processes and ensure high-quality results.
Added Value
Macro Language
Added Value
FTZ-Panel 3D is designed with a simplified and ergonomic interface, making it particularly easy to use. Additionally, FTZ-Panel 3D operates in standalone mode and does not require the purchase of a 3D modeler. It seamlessly integrates with the SchemELECT suite, completing the digital chain of electrical engineering.
SchemELECT directly interfaces with numerical control systems for sheet metal drilling, such as NVENT HOFFMAN STEINHAUER™ machines.
Macro Language