CAD software dedicated to
wiring workshop
Software dedicated to
wiring workshop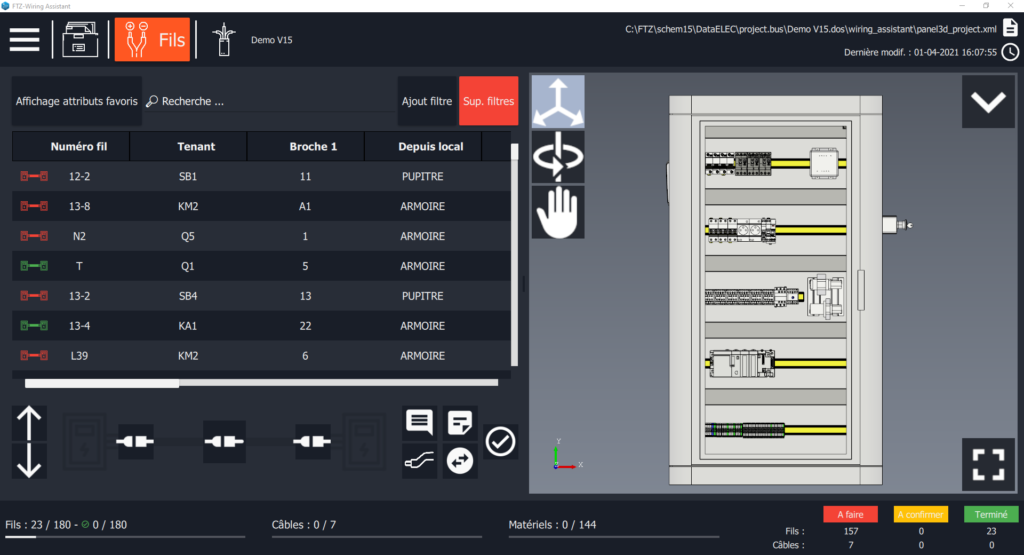 FTZ-Wiring Assistant offers advanced features to optimize digital data and facilitate the work of the cable assembler.
Throughout the cabinet manufacturing process in the workshop, the user validates various steps. They confirm the availability of components, their placement and assembly, wiring and wire routing, as well as final point-to-point validation tests.
In a quality-oriented approach, each step is individually timestamped, allowing for precise and rigorous tracking of the manufacturing process.
With FTZ-Wiring Assistant, the cable assembler has a powerful tool to optimize their work and ensure reliable results that meet quality requirements.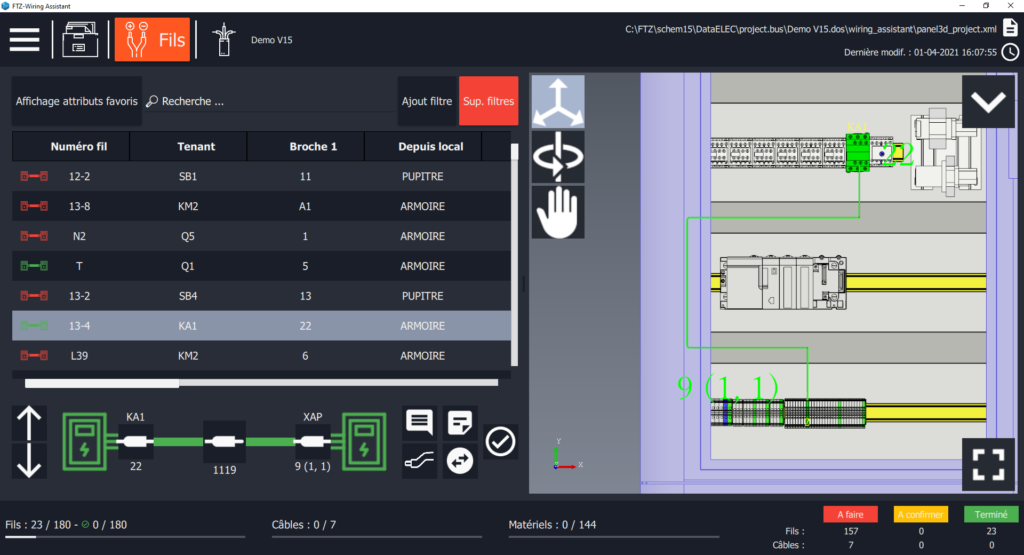 FTZ-Wiring Assistant offers seamless integration with SchemELECT and FTZ-Panel 3D software, allowing easy access to the list of required wires.
Each wire is associated with specific characteristics such as color, section, and length, as well as connection information indicating the origin and destination.
To simplify the wiring process, wire routing is represented using a realistic 2D or 3D view directly from the study conducted with FTZ-Panel 3D . This visual representation greatly facilitates the identification and tracking of wires during their installation.
With FTZ-Wiring Assistant, wiring becomes more efficient and precise, thanks to optimal data integration and clear visualization of wire routing.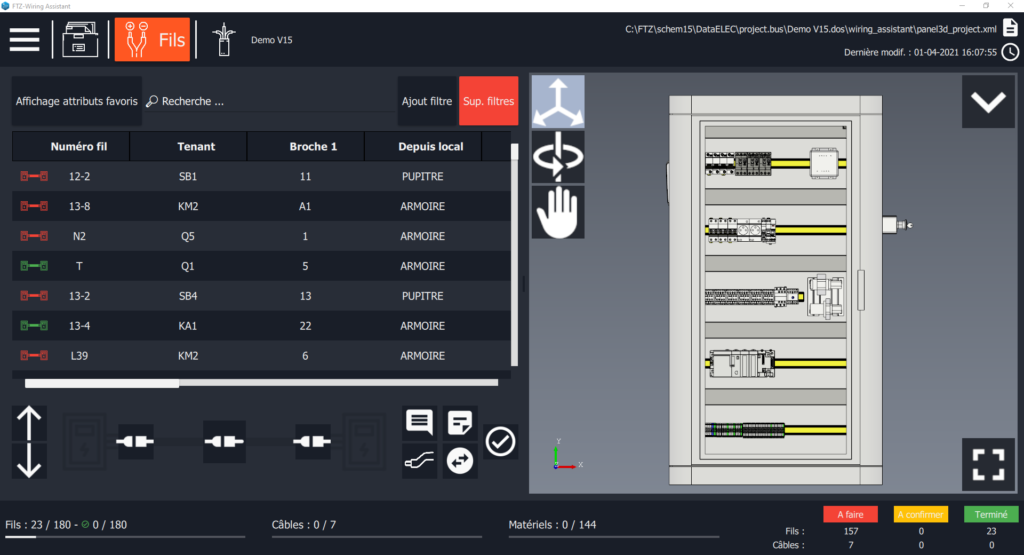 Thanks to its optimized and intuitive interface, FTZ-Wiring Assistant offers quick familiarization and facilitates the work of cable assemblers. It improves traceability, quality, and productivity without the need for constant consultation of the diagram.
With FTZ-Wiring Assistant, cable assemblers benefit from a powerful tool that simplifies their daily tasks. Its intuitive features make wiring tasks effortless and ensure optimal traceability.
This ergonomic approach allows users to focus on their tasks without juggling between the diagram and wiring operations. As a result, there is increased productivity, fewer errors, and better quality of the wirings.
Simplify your wiring process with FTZ-Wiring Assistant and enjoy a smooth and intuitive user experience. Increase efficiency without compromising the quality of your wirings.