How to optimize P&ID diagram production?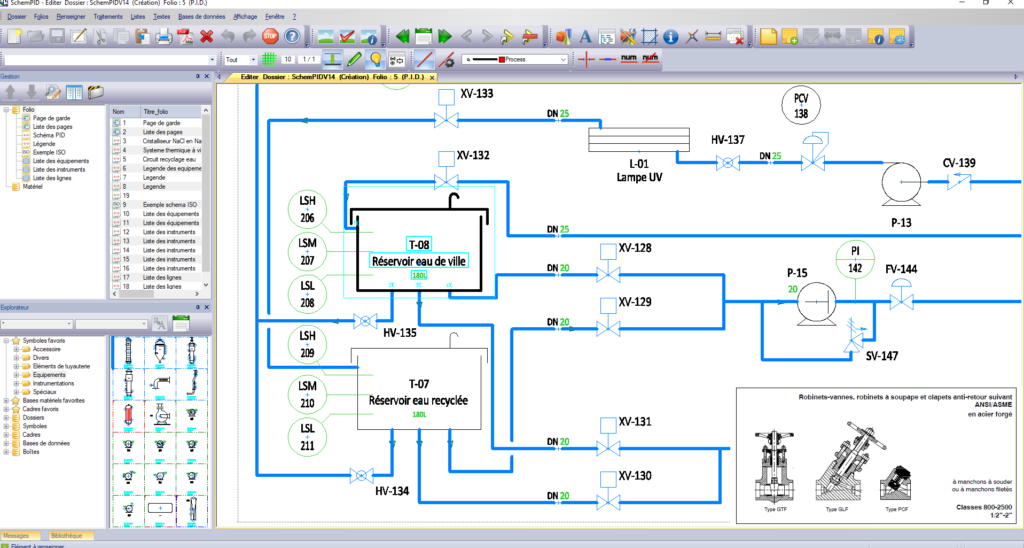 How to optimize the production of P&ID diagrams?
In a context of industrialization or re-industrialization, P&ID diagrams are becoming increasingly important.
But what software tool should you use to optimize the production of these famous P&ID diagrams?
Particularly used by engineering companies, a P&ID diagram is first and foremost a schematic representation of a manufacturing process. They are used in a wide variety of sectors, including the petrochemical, pharmaceutical, paper, cement, energy and water industries.
This representation goes by different names, depending on the stage of development of the project: Piping & Instrumentation Diagram (P&ID), IT diagram, PCF diagram (Fluid Flow Plan). These representations define the piping network and physical process elements in varying degrees of detail.
To create these PIDs, it's best to use dedicated software, which will free you from the need to manage complex numbering and facilitate diagram creation.
This software should be of the iCAD type: computer-aided design, i.e. incorporating essential business functions, as opposed to CAD (more generalized computer-aided drawing).
What functions do we think are essential in P&ID CAD software?
provision of libraries of standardized symbols including equipment, pumps, valves, instruments, etc.
support for current standards: ISA, ISO, IEC, etc.
advanced schematic functions for fast schematic creation (copy/paste, symbol rotation, line break, disconnection, reconnection, etc.)
automatic numbering function
instrumentation management function
extraction of lists and bills of materials according to project requirements (equipment lists, instrument lists, piping line lists, piping element lists, etc.)
communication with third-party products in pdfTM, AutocadTM, ExcelTM
formats
customization of manufacturers' databases
automatic translation function
In this context, FTZ, a specialist in schematic and 3D software, provides SchemPID software dedicated to the design of Process and Instrumentation diagrams, fluid circulation plans and pneumatic and hydraulic diagrams.