Electrical CAD software
for industry
CAD applied to industrial electricity
and automation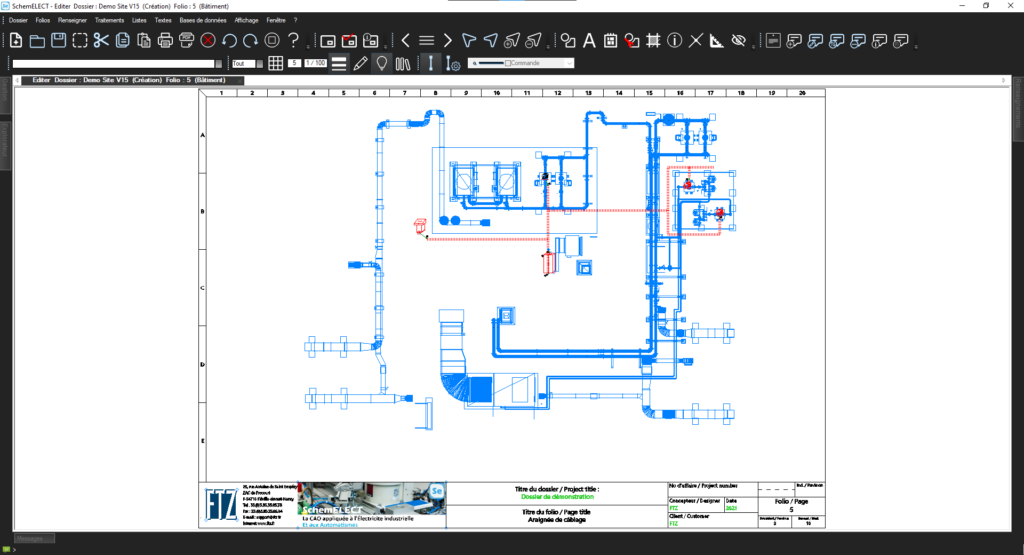 SchemCabling is a powerful software dedicated to cable management and the creation of cable tray layouts for electrical installations. It offers two methods of integrating cable tray layouts: importing them in DXF™, DWG™, or image format, or creating them directly using the drawing tools available in the software.
One of the major strengths of SchemCabling is its 3D management for defining cable routes, allowing for a realistic and detailed visual representation of the electrical installation. This three-dimensional approach facilitates visualizing space constraints and optimizes cable routing.
The software also offers several options for cable management. You can import cables from an existing Excel file to avoid unnecessary re-entry and ensure an efficient data migration. Additionally, cables can be extracted directly from the SchemELECT project, ensuring information consistency throughout the project. If needed, you can also manually create new cables directly in the software, providing great flexibility in the design process.
With SchemCabling, you have a comprehensive and user-friendly tool to efficiently manage cable tray layouts and cables for your electrical installations, allowing you to increase productivity while producing professional-quality diagrams.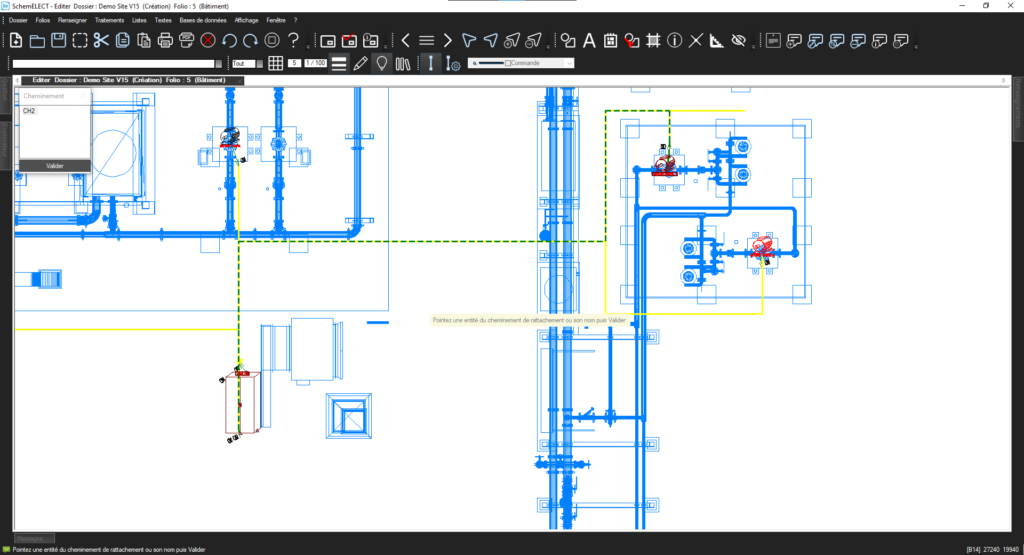 SchemCABLING offers a powerful pre-configured algorithm that automatically ensures the optimal routing of cables, taking into account user-defined constraints such as distances, specific pathways, and costs. For added flexibility, you can also choose the assisted mode to force routing according to your needs.
In addition to its routing capabilities, SchemCABLING provides valuable information on the occupancy rate of different branches of the routing, allowing you to better visualize and optimize space utilization.
With SchemCABLING, you have an advanced tool to quickly and efficiently route cables while considering project specifications and constraints. This allows you to save time while ensuring optimal quality in the cable management of your electrical installations.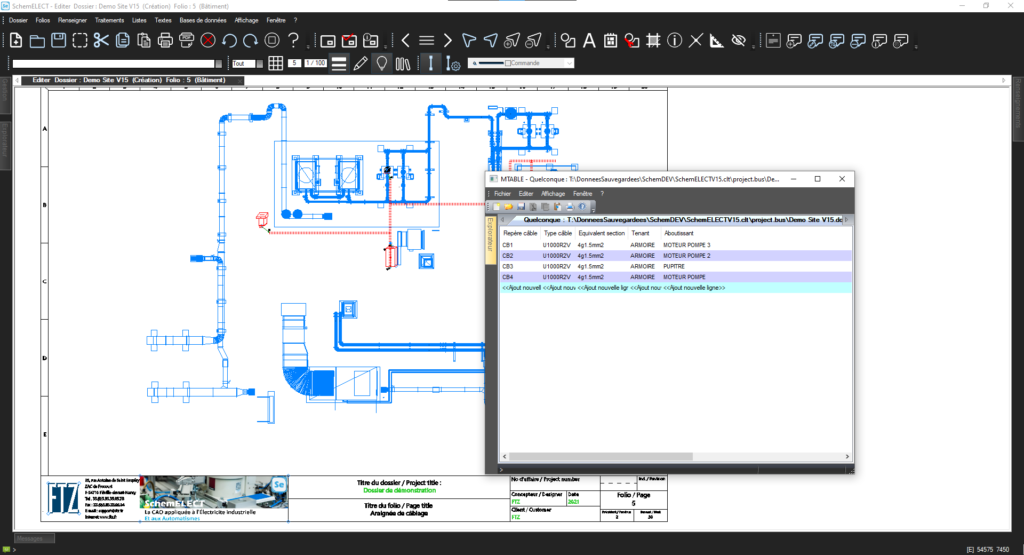 With SchemCABLING, list extraction is automatic and simplified for pathways, cables, and various equipment such as cabinets and devices. These lists are customizable and compatible with various spreadsheets. You can easily integrate them into the folios of your project for better management of your electrical installations. Thanks to this functionality, you gain efficiency while ensuring the consistency and quality of your data.
SchemCABLING provides you with a comprehensive solution to optimize the process of managing cables and equipment in your electrical projects.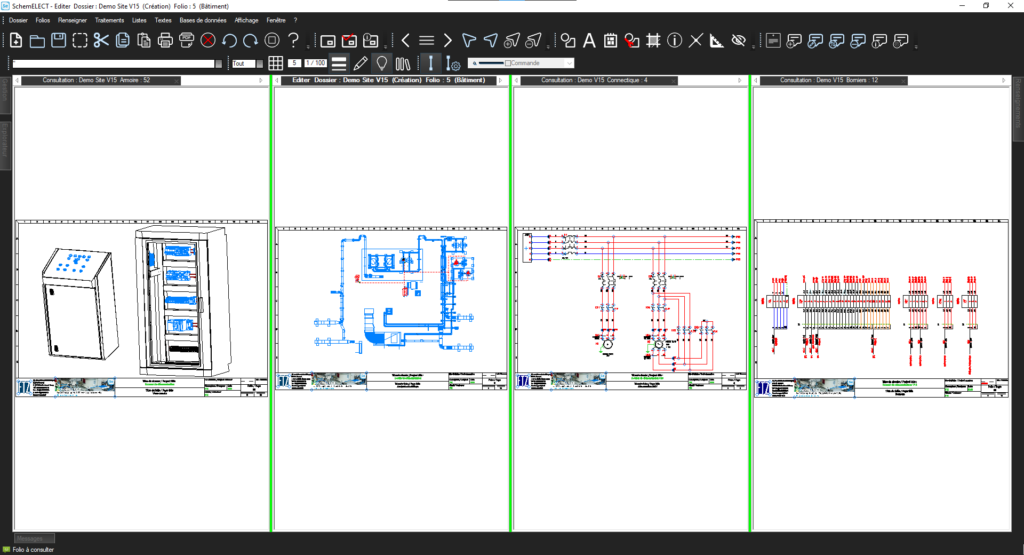 Thanks to its smooth and intuitive interface, SchemCABLING seamlessly integrates with other modules of SchemELECT dedicated to diagrams, terminal blocks, and cabinet layouts. This seamless integration enables optimal management of your electrical projects, ensuring consistency and data synchronization throughout the design process.
With SchemCABLING, you have a comprehensive and efficient tool to simplify and accelerate the realization of your electrical installations. This allows you to work in a smoother and more collaborative manner, while ensuring the quality and accuracy of your diagrams and wiring.