Software FTZ-BIM for
Electrical Engineering
BIM applied to
building wiring
With FTZ-BIM read your IFC models simply.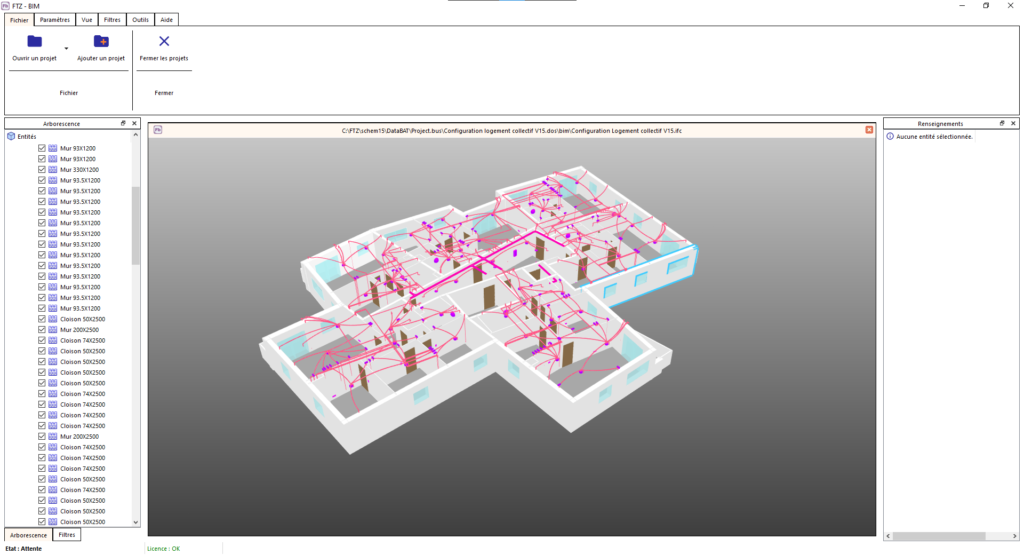 Export and import into REVIT™ in a jiffy.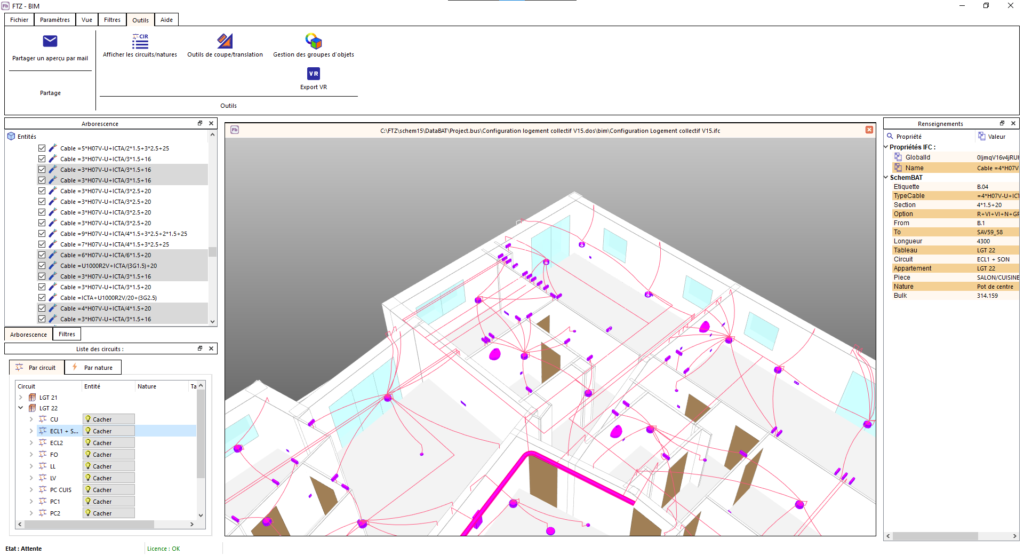 IFC or RVT plans are quickly integrated into SchemBAT in 2D view.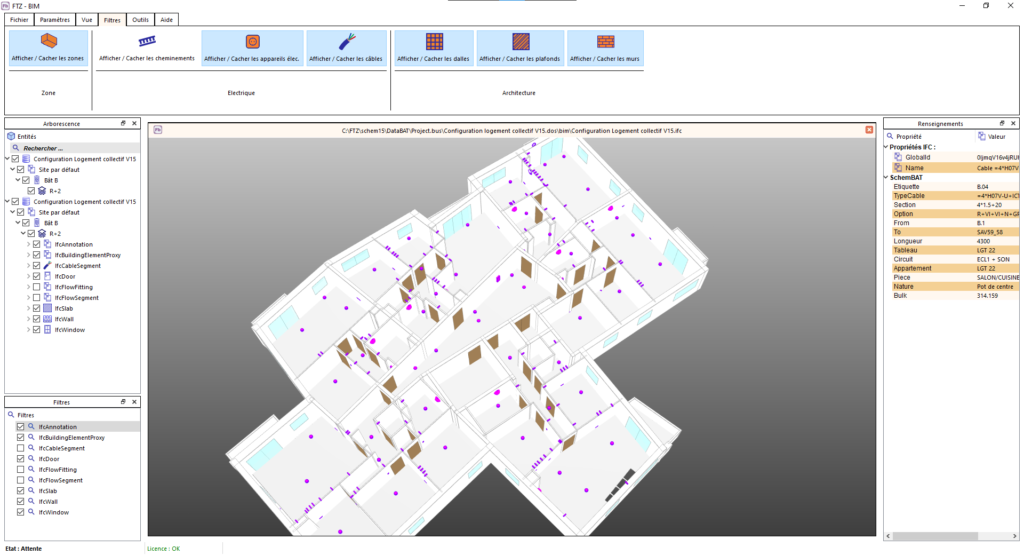 Export all the electrical information from the plan into your models.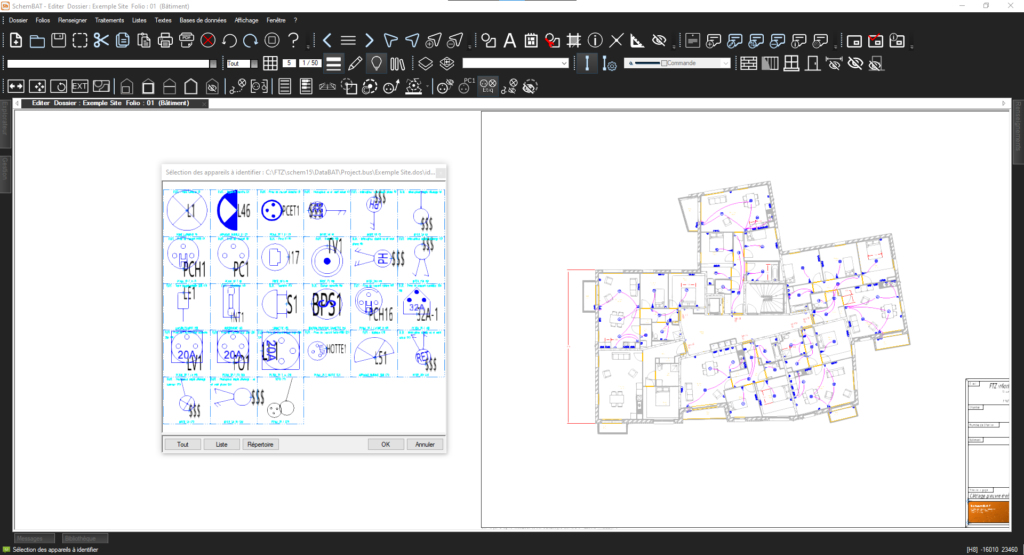 Save time with the identification of the different elements implanted in the IFC or RVT plan.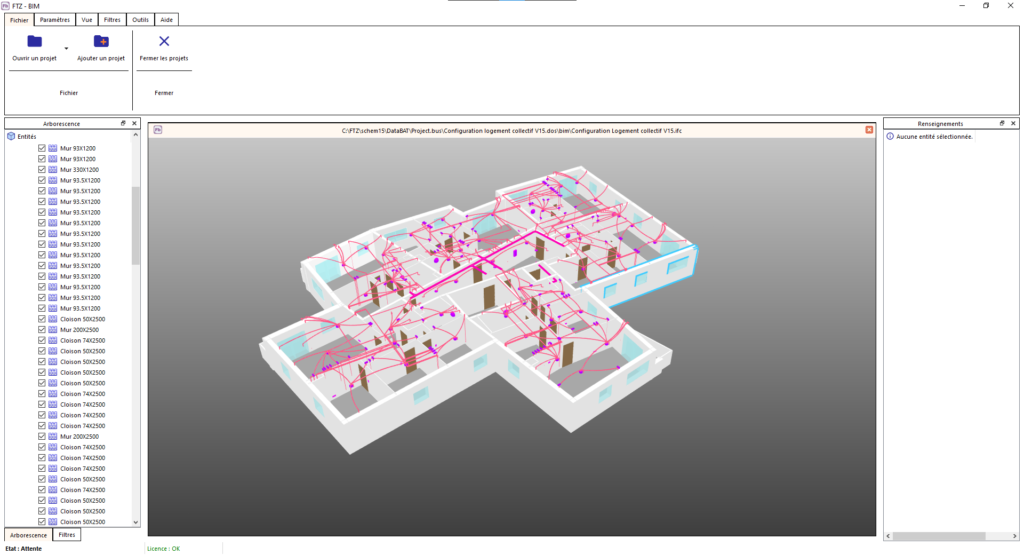 The Digital Model for Buildings (BIM), in line with the concept of the digital factory and industrial PLM, is finding increasing use in designing and operating building data throughout its lifecycle. This process aims to model and centralize data from various stakeholders (architects, engineering offices, structures, electricity, fluids, heating, energy, home automation…) in a 3D digital representation that traces all stages of construction.
This model eliminates redundancies and facilitates the integration and consistency of various elements, bringing together all the information in a single model. It is also used for building operation and management (maintenance, energy assessment…).
The "FTZ-BIM" module of SchemBAT integrates electrical and fluid networks functions into the 3D digital model of the building. The model comes from BIM 3D architecture software in IFC or RVT format from REVIT™.
FTZ-BIM identifies components in high-current, low-current, and home automation systems or integrates them from standardized libraries. It draws cable routes, panels, and boxes, and defines cable routing, offering comprehensive and efficient management of the building construction project.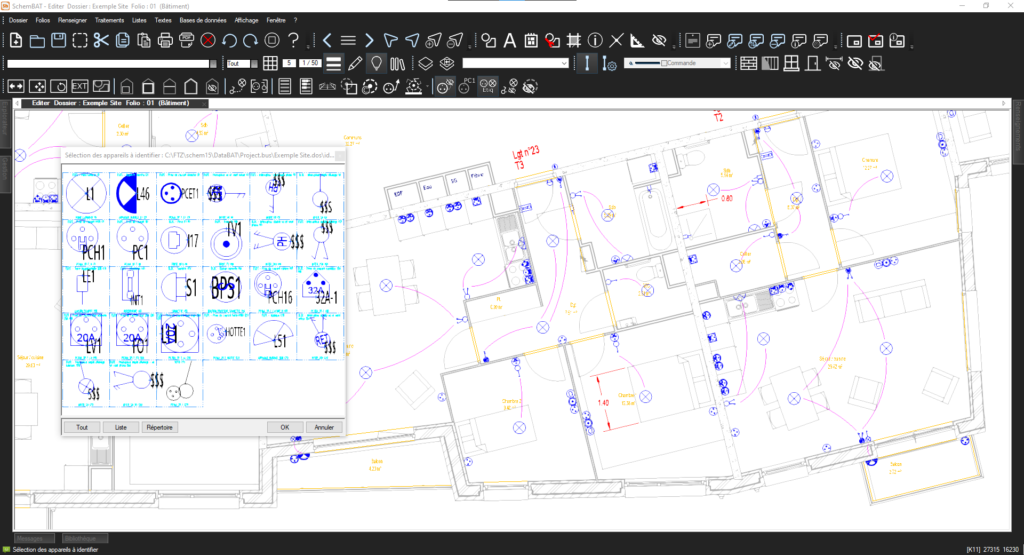 The FTZ-BIM module complements the SchemBAT software by integrating the electrical wiring aspect into the BIM model.
SchemBAT offers a set of essential features, including the integration of the architect's plan, device placement, wiring, creation of multi-line/single-line diagrams, control and automation schematics, home automation management, terminal configuration, cabinet design, and generation of parts lists.
With FTZ-BIM, the process of designing and managing electrical data in the BIM model is optimized, providing a comprehensive solution for professionals in the electrical industry.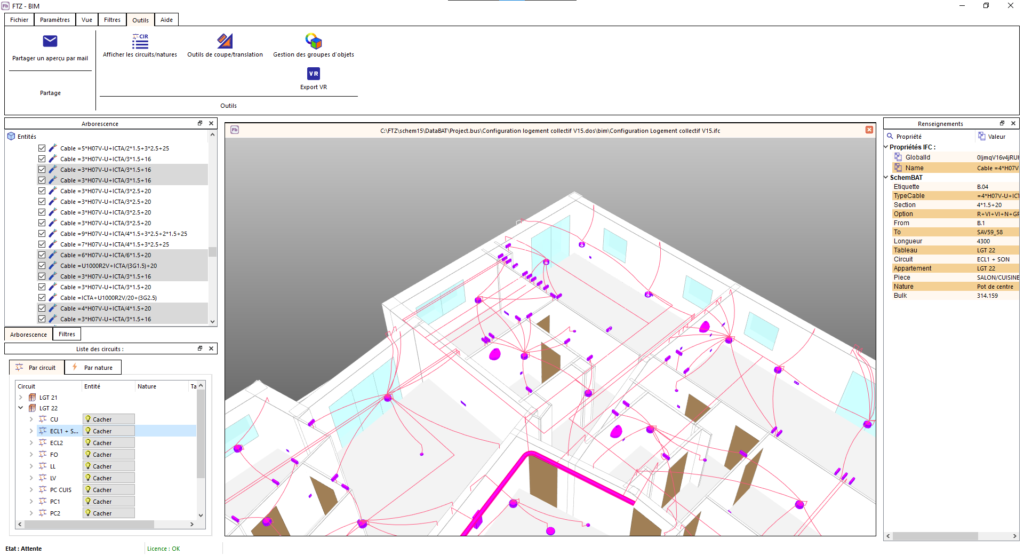 FTZ-BIM manages the 3D BIM model in the IFC (Industry Foundation Classes) format. This Open-BIM exchange format frees itself from proprietary products and allows data exchange in a multi-platform format.
As such, FTZ-BIM reads the building model in the IFC format and complements it by integrating wiring data, such as devices, cable routes, cables, panels, boxes, and much more. This process ensures a comprehensive and consistent digital representation of all electrical elements in the construction project.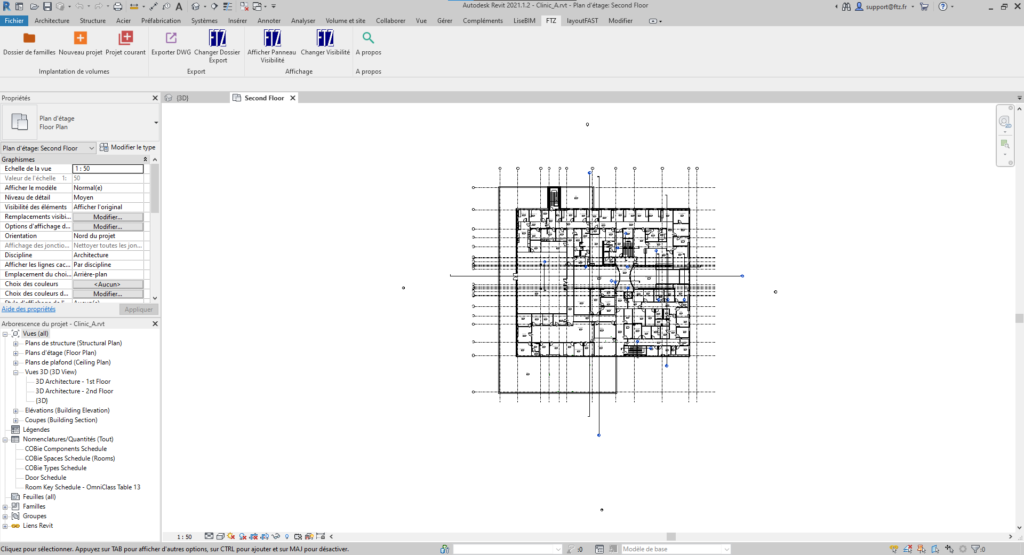 The interface with SchemBAT can also be directly and bidirectionally done with REVIT™ through "add-on" menus to extract plans and reintegrate them directly into REVIT™.
As a result, wiring data from SchemBAT is directly reintegrated into the model, enabling smooth synchronization between the two software and ensuring consistent management of electrical information in the building's BIM model. This integration facilitates collaboration between different project stakeholders and contributes to an efficient and accurate design of the entire electrical system.